OHF/OHL U-15 Program of Excellence
The OHF/OHL U-15 Program of Excellence is a development experience designed to educate and inform players and parents. The goals of the program include: to introduce players, families and staff to high performance hockey, the Program of Excellence and the Ontario Hockey League; to create a unique and special life and hockey experience for all players and staff involved; and to develop players and staff both on and off the ice. Players will participate in intense, high performance on and off ice sessions and seminars. On-ice sessions include four practices and two games. Off-ice sessions include seminars with keynote speakers on topics such as sports psychology, nutrition, and fitness.
---
OHF/OHL U-15 Program of Excellence Camps
The dates are set for the 13th annual OHF/OHL U15 Program of Excellence Camps. Held in April and May of this year across Ontario, the camps will focus on a variety of on and off-ice sessions, helping to ensure players are provided with the most up-to-date development strategies.  
Dates for the 2020 season are:
April 24th – 26th – Toronto (The Sports Village Vaughan)
April 24th – 26th – Kitchener (Activa Sportsplex)
May 8th – 10th – Windsor (WFCU Centre)
May 8th – 10th – Oshawa (Tribute Communities Centre)
May 22nd – 24th – Sudbury (Countryside Arena)
Players who are born in 2005 and registered to a team within the OHF's Minor Members (ALLIANCE, GTHL, NOHA, OMHA) for the 2019-20 season are encouraged to apply to participate. Coaches looking to get involved with the Program of Excellence are also able to apply through the link below. All applications are due by February 23rd, 2020.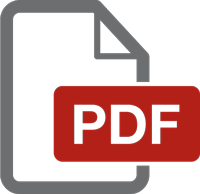 2020 OHF-OHL U-15 FAQ
LINK – OHF/OHL U-15 Program of Excellence Skater and Goaltender Application
LINK – OHF/OHL U-15 Program of Excellence Team Staff Application
---
Additional Information
Please be advised that details of the program, such as schedules and facility locations may be subject to change.
Please be aware that the OHF or OHL will not be responsible for any malfunctions of the application system.
Prior to contacting the OHF or OHL office with an inquiry, please read the Frequently Asked Questions.