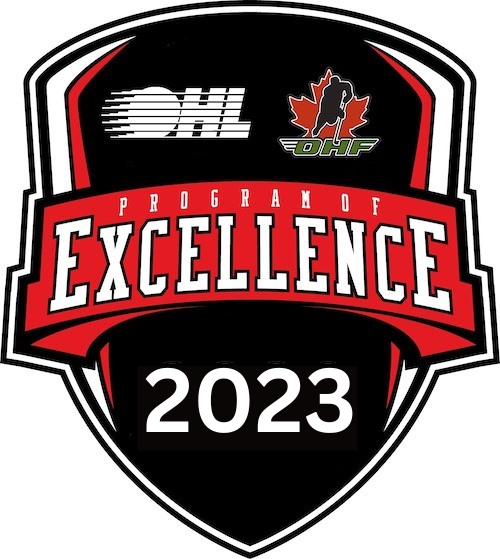 Under-15 Program of Excellence Applications Open
Date: Jan, 17, 2023 03:00 PM EDT
CAMBRIDGE, ON – The OHF is happy to announce that Player, Coach and Trainer Applications are now being accepted for the 2023 OHF/OHL Under-15 Program of Excellence events in Kitchener, London, Oshawa & Brampton. The application period closes March 15, 2023.
*PLEASE NOTE* At this time, we are pausing the acceptance of applications for the event being held in the NOHA region.  All NOHA eligible registrants will be notified once the applications are available.
The goal of the program is to introduce players, families and staff to high performance hockey, Hockey Canada's Program of Excellence and the Ontario Hockey League by creating a unique hockey experience for all players and staff involved that develops participants both on and off the ice.
Players will participate in intense, high performance on and off ice sessions and seminars. On-ice sessions include four practices and two games over the course of the three-day weekend. Off-ice sessions include seminars with keynote speakers on topics such as mental health, sports psychology, nutrition and fitness.
"It's a pleasure to work alongside the OHF in delivering the OHF/OHL U15 Program of Excellence. This partnership provides hundreds of young hockey players with development opportunities under the tutelage of OHL coaches, as well as significant growth opportunities through various educational seminars led by industry experts," said David Branch, OHL Commissioner.
All OHF/OHL U15 POE camp information, including the application forms, updates & FAQ's can be found on the OHF website:  OHF/OHL U15 Program of Excellence.