About us
The Ontario Hockey Federation (OHF) is the largest member of Hockey Canada operating along side Hockey Eastern Ontario (HEO) and Hockey Northwestern Ontario (HNO) as governing bodies for amateur hockey in Ontario.
Recognized as the Provincial Sport Organization for the sport of Hockey, the OHF operates within a structure that is comprised of seven member partners: Minor Hockey Alliance of Ontario (ALLIANCE), Greater Toronto Hockey League (GTHL), Northern Ontario Hockey Association (NOHA), Ontario Hockey Association (OHA), Ontario Hockey League (OHL),Ontario Minor Hockey Association (OMHA), and Ontario Women's Hockey Association (OWHA). Each operating under specific programs to their area or jurisdiction, following Hockey Canada and OHF Regulations, Rules and Policies.
---
The main objectives of the OHF are:
To foster, promote, encourage the sport of amateur hockey;
Provide opportunities for all players to play the sport;
Promote the orderly development of all categories;
And to coordinate and conduct competitions for Branch, Regional and National Championships.
The strategic plan of the OHF is to provide administrative resources, coordinate programs, services and events for hockey participants and the Members.
On an annual basis the OHF will coordinate approximately fifteen Branch, Regional and National Championship events. While rewarding dedication and hard work through the Bursary Program and Awards Program.
The OHF provides support to various Development Programs for coaches, officials, trainers and players, Safety and Risk Management Issues and offers resources for Harassment and Abuse education.
---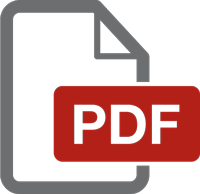 2018-2019 Annual Report